A traditional roguelike where the outcomes of attacking and defending are pre-determined and visible. Gameplay revolves around fighting slimes, adding to your sequence of combat outcomes, and using abilities to modify the order in which combat outcomes occur. It's set in a neon sewer!
It's my entry in the 2020 7 Day Roguelike game jam.
Play or download slime99 on its itch.io page.
View the source code on github.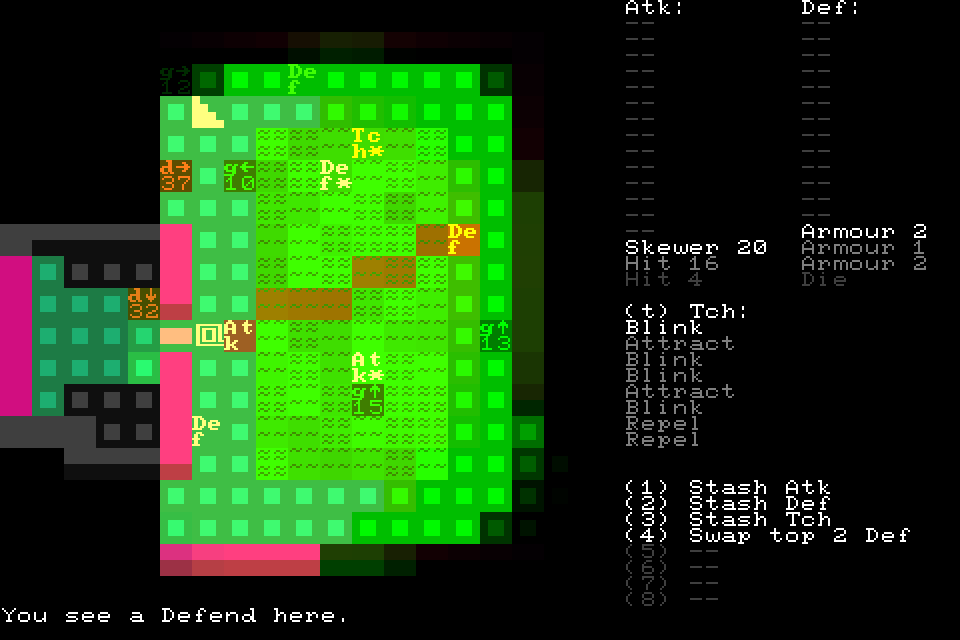 Read more...